Disclaimer: The text below is a press release that was not written by Cryptonews.com.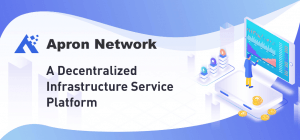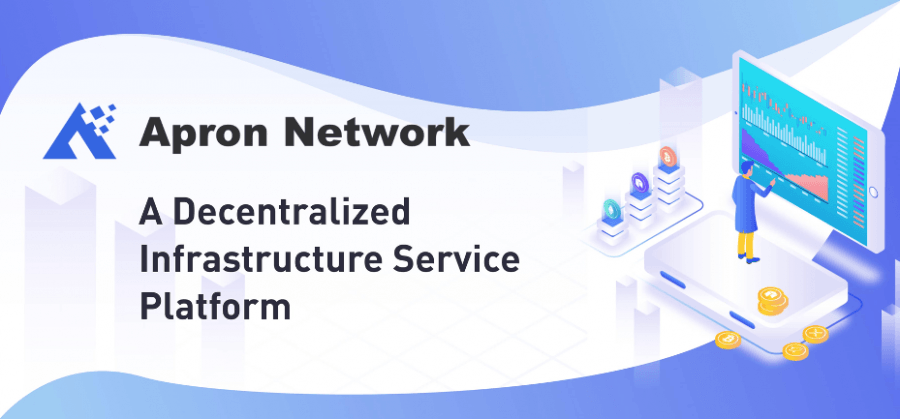 Major Problem with current Blockchain Infrastructure Services
While the likes of AWS, Infura are helping users and organizations solve different issues, the commonality between all these services is a heightened level of centralization. It is a major disadvantage when it comes to incorporating a decentralized future and the eventual intermediation with WEB 3.0. Take Infura for example.
Infura is highly centralized since it is responsible for all the nodes behalf of its users. It does not allow interactions with other projects. Applications are limited to a specific field or industry and there is no common technical solution connecting different networks. Now, as more and more services utilize Infura, centralization on Ethereum under one corporation becomes more evident.
From a WEB 3.0 perspective, it is a major red-flag. The future internet is designed to be more user-centric, while avoiding all types of centralized servers. The potential flaw was particularly highlighted on 11th November 2020, when Infura's services became inaccessible due to a massive breakdown, triggering mishaps among applications, services and crypto exchanges.
With respect to these centralization issues, Apron Network is currently developing a unique set of API services that is taking the development approach in a more decentralized direction.
Apron Network: Developing towards a WEB 3.0 Landscape
The Apron Network is a blockchain infrastructure service provider, focusing on infrastructure operations, application utility and application development. Built on a parachain on Polkadot, which is an application-specific structure that scales by spreading transactions across multiple parallel blockchain shards. It is developed by Substrate and the network provides API services for the Polkadot ecosystem and blockchain network for DApps and DeFi.
The infrastructure services provided by Apron Network will be augmented with regards to the decentralized nature of WEB 3.0 world. There are three essential parts of the infrastructure service which includes, Service Discovery, Service Call and Service Billing. With current commercial infrastructure services such as AWS, Azure, etc, these three vital parts are optimized in a centralized IT architecture that is controlled by operators. It completely takes away the freedom from other service providers and users to interconnect with each other. Such a centralized operation will not bode well in WEB 3.0 landscape.
The Apron Network will be enabling such mobility as application developers will be able to discover and utilize different infrastructure services on a decentralized network. The whitepaper of Apron Network states,
"We enable application users to use applications based on decentralized infrastructure services without worrying that the infrastructure services they are using will be unavailable in the event of a failure. We Allow all infrastructure service providers, application developers and infrastructure service users to work together safely and flexibly!"
In order to accommodate such a malleable decentralized system, the functionality of Apron Network branches out under different divisions.
Apron Network Design System:
The Apron Network is based on a Substrate framework and it can operate as a parachain of Kusama/Polkadot. The entire Apron Network consists of 4 major components. It includes two vital nodes called Apron Node and Apron Pillar Node; and the presence of Apron Marketplace and Apron SDK for different individual functionality. The entire Apron Network is then managed by Apron DAO.
The importance of each component is explained below:
a) Apron Node: Apron Node is a key node that is developed using the substrate framework and carries Off-chain Worker or OCW features. This is where potential infrastructure service providers can synchronize their services on the network through an Apron node. The billing information chain and service usage is linked through the OCW module. The infrastructure services are deployed using the Apron Node and then made available to the public in any network connected to the Internet. The infrastructure services can be used by developers and service users and the service providers can receive usage fee depending on utilization. The functionality of Service Billing is incorporated in Apron Node as it will aggregate the service call data and link it through OCW.
The flexibility of any infrastructure service providers to operate via Apron node is fundamentally sound in a WEB 3.0 ecosystem, incorporating all the essence of decentralized network. From an application standpoint, Apron linked blockchain network node provides API infrastructure services for various blockchains that includes TRON, Polkadot, EOS, Ethereum, BSC and Filecoin.
b) Apron Pillar Node: While the Apron Node is responsible for connecting service providers and users, the Apron Pillar node provides stability and security for consistent operation of the network. It is the basic network node of the Apron Network and it will be run by community participants. According to system rules, if an illicit activity is traced during an automated evaluation, service providers or service users can directly approach the Apron DAO to take a call on the behaviour. The complaint can be filed both ways in terms of whether the wrongdoing is initiated by a service provider or user.
c) Apron Market: On the Apron network, all the service-related information will be recorded on smart contracts through the Apron market. Now based on the capabilities provided by Apron Node to Apron Market, it will utilize a series of contracts to match supply and demand of services. Apron Market will also act as a web-based service directory, where potential service users will be able to find their desired infrastructure services, and publish their requirements through the Apron Market. The importance of Service Discovery is met under this component as it is extremely important for service providers and users to be able to navigate towards each other.
d) Apron SDK: The Apron SDK is important for infrastructure services to migrate from existing service usage to the Apron Network. Additionally, Apron SDK will also be used to attain a balance between connection applied to Apron Nodes and the encryption of communication data. This will allow developers to quickly facilitate network access and communications data, not just from the WEB, but also from PC,and mobile integration.
Apron Network: A seamless integration with WEB 3.0?
The Apron Network is supposed to be at full strength by the end of Q4 2021. While there is immense level work left going forward, a successful execution of the network will allow a dynamic decentralized system which will incorporate the features of current commercial infrastructure service providers, without the drawback of centralization.
It will encourage interconnectivity between different networks and user base, facilitating a level of interoperability between blockchains, thus encouraging an easy intermediation into WEB 3.0 ecosystem.
Since infrastructure operators will be providing their own infrastructure services, the investment cost goes down rapidly as there is reduction of promotion and operational expenditure. The flexibility and freedom provided in the Apron Network, without being regulated or limited by any centralized platform, promotes a network that is dedicated to the community and it has the potential to replace centralized service platforms in the coming WEB 3.0 generation.
You can find Apron Network via the following links:
Website: https://apron.network/
Telegram: https://t.me/ApronNetwork
Twitter: https://twitter.com/apronofficial1
Discord: https://discord.gg/Bu6HzJP2YY
Got questions?
Email to [email protected]/ [email protected]