The text below is an advertorial article that was not written by Cryptonews.com journalists.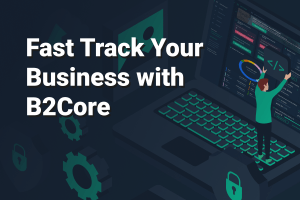 B2Broker, a team of experienced technology specialists are pleased to offer a solution that expands the capabilities of a product previously known as Trader's Room. The upgraded product called B2Core takes into account the needs and demands of both business owners and their clients and unites under one roof a trader's room, back office, and diverse security and payment solutions to make your business multifunctional, convenient, and secure.
Who needs B2Core?
Everyone running a brokerage operation can benefit from B2Core which is a synonym for success. Competitive solutions can be perceived as good, whereas our team has made an enormous effort in every sphere to bring only a perfect product to the market. B2Core reduces the weak points of every part of your business. The product combines a convenient and quick-to-access-features back office for the administration team and a set of customized options for traders. All modern-day FX brokers, crypto exchanges, EMIs, crypto wallets, and other businesses need B2Core to be part of the premier league in this sector.
As Much Customization As Possible
B2Core has a far more progressive client cabinet compared with other existing solutions. Customization is always good, as it provides customers with the highest level of convenience and efficiency. The product perfectly combines maximum customization with a set of other advantages. Furthermore, B2Core is a solution that can be adjusted to different types of organizations.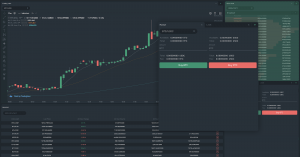 From Standard To Enterprise: Choose The Best-Matching Pack
B2Core revolutionizes the sector as well as the whole approach of such solutions, as the product is released in different packages including Standard, Advanced, and Enterprise. Business owners can check each package to understand which is the best-matching one for their needs. The general idea of such a format is to allow customers not to pay for useless features.
Standard pack. This solution empowers customers with a basic set of features to implement up-to-date ideas, and does not incur a large expense.
Advanced pack. This is ideal for businesses that always strive for more. The package includes some advanced modules and features, including IB Room and Converter.
Enterprise pack. This package is the perfect choice for big businesses that need a complete array of priorities.
The product is a must-have solution for progressive businesses that have shifted into "Drive" gear, rather than "Reverse". B2Core enables the following aspects so that you can run your business effectively:
A Brand New Look To A Trader's Workspace Layout
B2Core offers effective solutions for businesses to attract the attention of professional traders who are the choosy when it comes to functionality and customized options. The solution provides professional traders with maximum customization.
Foremost, B2Core is perfect for organizing the working process with books of order, charts, trading history, etc. keeping everything under your fingertips. Traders are empowered to place windows in as-they-wish order and change sides to make the trading process convenient and effective.
Aside from the named features, B2Core offers Market Depth to empower traders working with large amounts of information, access to the current liquidity of assets, and its change in dynamics. The instrument shows whether it is possible to execute large orders without impacting an asset's price.
A Watchlist widget is also customized, offering users the opportunity to build up a list of trading pairs they are expected to monitor. Trading volumes, price changes, highs, and lows are always at your fingertips. Furthermore, B2Core makes it possible to display prices from MT accounts.
Integrate Your Business With Trading Platforms
Our revolutionary solution offers business owners the chance to integrate B2Trader, MetaTrader 4/5, dxTrade, OneZero, and other trading platforms to make the trading process more convenient and progressive.
Strong Anti-Fraud Solutions
Business owners will obtain a solution that sends security alerts, making it impossible to use a broker or exchange for money-laundering, cheating procedures, and other violations.
Budget And Effective Way To Integrate KYC
"Know Your Customer" procedures are mandatory for all up-to-date businesses. Businesses can face a serious amount of money in hiring an entire legal department to control all stages of this procedure. B2Core makes the process simpler as you obtain your business integrated with global KYC providers, with all procedures automated, saving both time and money.
Clients' verification information is placed within the "KYC Data", and any changes are also stored with the reasons attached.
Tickets To Upgrade Customer Support
B2Core upgrades every section, including customer support, transforming it from "good" to "perfect". The product introduces a convenient system of tickets instead of storing information in Skype or other social networks. In this way, nothing is lost.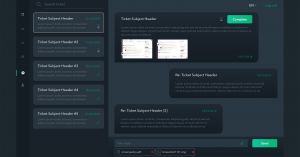 Integration With MT Accounts
B2Core makes it possible to connect a trader's workspace with MetaTrader 4/5, monitoring all account changes in one click. Hence, the product also saves you time.
Whitelist Your Approved Withdrawal Addresses
B2Core provides traders with the highest level of security. You can add approved addresses to the Whitelist, making it possible to transfer funds to these addresses only. In case of unauthorized access to clients' accounts, no one will be able to withdraw funds to other addresses. The system will in this case cancel a transaction.
Integrate More Than 30 Payment Providers
The solution makes it possible to integrate any payment provider within 5 minutes. PSPs, E-money systems, banks, and other payment solutions can all be integrated quickly.
Check Clients' Active Services
B2Core provides access to all clients' active services, including signature date, monthly cost, etc.
Fully-Functional Mobile Application
Contemporary business solutions are unimaginable without mobile applications to complement the desktop version, and that includes B2Core which provides a mobile app of the turnkey solution. The application is fully-functional, enabling customers to keep everything under control from any location. The B2Core team continues working on the mobile application to perfect it in every aspect.
An Effective and Innovative Solution to Anticipate Your Needs
B2Core is not just a regular product that makes a business more effective and productive. The solution embraces the hard work of our team in understanding the current market needs and its possible perspective. Hence, the solution prepares businesses for changes and future tendencies, overriding the competitors. While other companies are moving towards a race track, B2Core opens an F1 course for you, reaching new heights! A three-pack model is a system that will give business owners exactly what they need. The train leaves, and the next station is "Brand New Perspectives". Don't miss a chance to board the B2Core train!