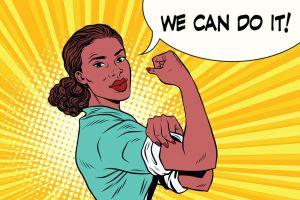 The world's number one crypto moved up and above USD 32,000 again as US-based business intelligence company MicroStrategy revealed its relatively small USD 10m bitcoin (BTC) deal.
On Friday afternoon, 14:37 UTC, bitcoin climbed from the USD 29,400 level to which it had dropped earlier in the day, and is trading at USD 32,565, after it appreciated almost 3% in the last day. It dropped 12% over the course of the past week, and went up nearly 37% in a month.
This rise comes as MicroStrategy's CEO Michael Saylor announced that the company made an additional purchase of bitcoin: they bought approximately BTC 314 for USD 10m in cash in accordance with its Treasury Reserve Policy, at an average price of approximately USD 31,808 per bitcoin, said the CEO. BTC trading volume reached USD 62.77bn in the past 24 hours.
He added that MicroStrategy now holds approximately BTC 70,784, which at the current price translates to the value of USD 2.3bn.
In December last year, MicroStrategy confirmed it raised USD 650m by selling convertible senior notes due 2025 in order to buy more bitcoin. By that point, the company had already acquired approximately BTC 40,824. Meanwhile, in October, MicroStrategy's CEO Michael Saylor revealed that he spent around USD 175m on his personal BTC stash.
The Cryptoverse was quick to comment on this major purchase. "Seems like a lot of people don't get it," argued popular BTC enthusiast and investor WhalePanda. "You keep selling your Bitcoin to large institutional investors on every dip hoping we'll go back down to [USD] 20k or lower. That's not going to happen. Make them all market buy."
Per the CEO of major crypto exchange Binance, Changpeng Zhao, "those 314 bitcoins are as good as gone from circulation, for a long long time," adding that this is the result of BTC "moving from weak hands to strong hands." This is the same opinion Jameson Lopp, Chief Technology Officer (CTO) of crypto security specialist Casa, shared.
From weak hands to strong. https://t.co/keBZz7qUgc

— Jameson Lopp (@lopp) January 22, 2021
Saylor turning over the couch cushions.

Will find a new infusion from fixed income markets shortly, I imagine, given the man is chomping at the bit (intended). https://t.co/uyuZO765TL

— light (@lightcrypto) January 22, 2021
Others, however, are bringing up potential market and people manipulation again.
Meanwhile, four days ago, major US-based digital asset manager Grayscale Investments added BTC 16,240 to its Grayscale Bitcoin Trust (GBTC), bringing up the total amount to BTC 632,800 (USD 20.6bn). Since then, they added some BTC 9,850, per bybt.com, to make the total holdings of BTC 642,610.
"Tensions around an alleged Bitcoin double-spend combined with a generally insecure stance between BTC's bears and bulls sent the currency teetering all the way down to USD 30,000. But what was perceived as an ill-natured manipulation was in fact a perfectly normative blockchain event, wherein the network functioned in accordance with its protocol – a clear as day sign that Bitcoin is, simply put, "doing just fine," Antoni Trenchev, Co-founder and Managing Partner of major crypto lender Nexo, said in an emailed comment.
According to him, the broader outlook is promising for a shorter dip in prices and a BTC recovery.
"The new Biden administration has frozen all agency rulemaking, including a controversial proposal on "unhosted wallets." Hand in hand with this comes BlackRock's toe-dipping into crypto – another signal of the positive institutional interest dominating the "Bitcoin big picture," he said, adding that "news like this is what we should be focusing on in our industry vs. bickering over false claims of double-spent BTC."
"Trying to see the big picture, none of the fundamental reasons that we've been bullish lately have gone away. Speaking more broadly, none of the items on our list of reasons to be bullish have gone away. In fact, they've only grown stronger," Mati Greenspan, Founder of QuantumEconomics.io, said in his newsletter today, adding that the current BTC pullback "is not a bad pullback for a bull market."
Also, as reported, while BTC, is considered to be almost in the "extreme bubble" territory, more surveyed market professionals are in favor of BTC than electric car manufacturer Tesla when forecasting how both assets might perform over the next 12 months. 56% of 627 respondents surveyed by Deutsche Bank last week claimed that BTC price more likely to halve in a year, and 25% said it's more likely to double, according to a report by Marketwatch. Meanwhile, 62% of them said that the price of Tesla's stock is more likely to halve, and 18% said it's more likely to double. Around 20% don't know what to expect in both of these cases.
____
Learn more:
No Plans to Sell Bitcoin 'On Short Notice,' MicroStrategy CEO Confirms
MicroStrategy CEO On Buying Bitcoin While Trillions 'Melting' In Treasuries
BlackRock Has USD 235bn in Alternatives And Now It's Coming For Bitcoin
'I Thought I Was The Smartest Person' – Allianz's El-Erian On His USD 19K BTC Sale
Watch Grayscale Bitcoin Inflows for the USD 40K Breakout Signs – JPMorgan
Bitcoin Snowball Is Expected To Hit More Institutions in 2021