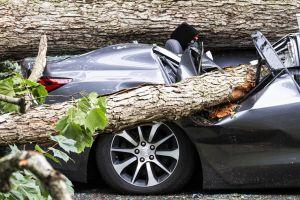 Carmaking giants BMW, Ford and Honda have teamed up with auto insurance providers and tech heavyweights such as IBM and Accenture to work on an international, cross-industry, blockchain-powered vehicle history platform.
Per a press release, the firms have teamed up to work on the Mobility Open Blockchain Initiative (MOBI)'s new Vehicle Identity (VID) II Working Group, which will focus on vehicle registration and maintenance traceability, helping owners and dealers access tamper-proof data on vehicles, such as damage history and mileage.
The working group will be chaired by BMW and Ford, and also comprises Amazon Web Services, the AutoData Group, Bosch, Car IQ, DENSO, DMX, Hitachi's USA subsidiary, Kar Auction Services, Luxoft, Quantstamp, Ownum and the United Services Automobile Association.
The firms wrote,
"Vehicle registration on blockchain allows formerly disconnected vehicle registration systems between states and countries to connect using a secure, shared, and trusted ledger. Maintenance traceability will provide a tamper-proof history to buyers, regulators, and insurers, therefore reducing vehicle information asymmetry."
And MOBI claimed the platform would also deal with supply chain, automotive financing, electric vehicle charging, and autonomous vehicle data exchange-related matters.
The platform will not be the automobile industry's first foray into blockchain technology. A fellow MOBI member is the Lithuania-based blockchain and auto project carVertical, which already provides a car history data platform that uses blockchain technology. Other members include the tire maker Continental, as well as the crypto players ConsenSys, Ripple, R3 and Crypto Valley, and the auto giants Hyundai and GM.
___
Learn more:
BMW Rolls Out Blockchain-powered Token Rewards Platform in South Korea
IOTA Works With Jaguar and Others on IOTA Access for Shared Devices
How Blockchain Will Help Send People Into Space
Watch Decentralized Insurance As Another Emerging DeFi Trend