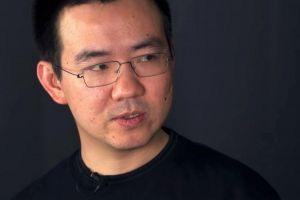 Get your daily, bite-sized digest of cryptoasset and blockchain-related news – investigating the stories flying under the radar of today's crypto news.
Crypto lending news
Full-service crypto prime broker Genesis said that its lending business added over USD 7.6bn in new originations in the last quarter of 2020. "This marked our largest quarter to date, up from USD 5.2bn of new originations in Q3, which had been our largest quarter at that time," they added. Cumulative originations increased 55.6% from Q3, marking an eleventh consecutive quarter of strong growth and bringing total originations to USD 21.2bn since they launched the lending business in March 2018. "Our loan portfolio substantially increased in value through a combination of new issuances across cash and coin, along with a significant rise in asset prices on existing bitcoin loans," the company added.
Mining news
In a coded letter today, Bitmain's co-founder Jihan Wu said he has resigned as the CEO and Chairman of Bitmain today. "The disagreement between Micree and myself, the two co-founders of Bitmain, has been finally settled in an amicable and, more importantly, a constructive manner," he said. According to Jihan Wu, Micree Zhan, another co-founder of the company, purchased almost half of the Bitmain shares owned by Bitsource, "which is a code name that represents a group of founding shareholders" including Jihan Wu, for USD 600m. Also, he announced changes in their business structure, claiming that their new "model will be highly streamlined which will make it much easier to go for an [initial public offering]."
Regulation news
The Financial Crimes Enforcement Network (FinCEN) has announced today that it has extended the reopened comment period in regards to its Notice of Proposed Rulemaking (NPRM) "Requirements for Certain Transactions Involving Convertible Virtual Currency or Digital Assets." Meanwhile, major crypto exchange Coinbase requested yesterday that FinCEN formally close the open comment period for its proposed reporting and recordkeeping requirements for broad classes of cryptocurrency transactions and "withdraw" the notice of proposed rulemaking following President Joe Biden's instruction to agencies to pause all pending rulemakings including this one.
The US Senate has confirmed Janet Yellen, the former Federal Reserve chair, as the 78th US Secretary of the Treasury. Yellen was nominated by President Joe Biden to lead the Treasury Department, and she succeeded Steven Mnuchin.
South African Financial Sector Conduct Authority (FSCA) is making proposals to regulate trading in cryptocurrencies, Bloomberg reported, citing the watchdog's head of enforcement, Brandon Topham. Also, the FSCA has handed details of its probe into the failure of Mirror Trading International Ltd. to a top police unit after uncovering alleged fraud.
CBDCs news
India may become the latest country to throw its hat into the increasingly crowded central bank digital currencies (CBDCs) ring. Per a recent report from the Indian central bank, the Reserve Bank of India (RBI) noted that "cryptocurrencies have gained popularity in recent years," but pointed out that the nation's regulators and government "have been skeptical about these currencies and are apprehensive about the associated risks." However, it conceded, the RBI "is exploring the possibility as to whether there is a need for a digital version of fiat currency and in case there is, then how to operationalize it."
Blockchain news
In a further potentially positive sign of life for Jack Ma and his Alibaba business empire, Ping West reported that Alipay, the firm's e-pay arm, has applied for another blockchain patent. The new patent application details a blockchain-powered solution that would allow companies to share commission fees on financial platforms. Ahead of its blocked bid to go public late last year – a deal that may not be dead, per the governor of the Chinese central bank, speaking earlier today – Alipay's operator Ant Financial launched a cross-border, blockchain-powered trading platform.
The South Korean small and medium-sized enterprises (SME) ministry has increased the size of its blockchain technology budget. Per GValley, a cross-ministry decision has been made on budgetary issues as the country moves to bolster SMEs that have been hit hard by the coronavirus pandemic. Seoul has earmarked USD 43.5m in R&D funding and business support for firms involved with blockchain and other industry 4.0 business sectors, up from the USD 37m allocated to SMEs in these fields in 2020.
Overstock.com, Inc. said it will be converting Medici Ventures, Inc., its wholly-owned blockchain-focused subsidiary, to a limited partnership (the Fund). An entity within Pelion Venture Partners, a third-party venture capital firm, will act as the general partner of the Fund.
Investing news
Some of the largest university endowment funds in the US – Harvard, Yale, Brown, the University of Michigan, and several other colleges – have been quietly buying cryptocurrency for approximately a year through accounts held at Coinbase and other exchanges, reported CoinDesk, citing "two sources familiar with the situation." A source reportedly said that "there are quite a few," and that "a lot of endowments are allocating a little bit to crypto at the moment."
Chicago-based Rothschild Investment Corporation increased its position in Grayscale Bitcoin Trust to 30,454 GBTC shares, per the filing submitted to the US Securities and Exchange Commission. In its October filing, the firm reportedly owned 24,500 shares.
The Stellar Development Foundation (SDF) has announced today a USD 5m Enterprise Fund investment in blockchain payments company Wyre. According to the press release, the investment will introduce a wide variety of payment application programming interfaces (APIs) to fintech applications on the Stellar network, integrating with existing anchors and enabling Stellar USDC on/off ramps in existing fiat pairs (USD, GBP, CAD, AUS, and EUR). Wyre will provide a compliant way for ecosystem apps to onboard USDC which is slated to go live on the Stellar network in Q1.
Decentralized exchange dYdX said it has raised a USD 10m Series B round led by Three Arrows Capital and DeFiance Capital, among other investors. The fresh capital will be used to increase platform's decentralization, add new assets and features, build new partnerships, expand into new markets, and increase their team, the exchange said. Total cumulative trade volume on the platform increased 40x, reaching USD 2.5bn in 2020, while unique wallets depositing funds into dYdX's smart contracts increased by 4.8x, reaching 38,588 wallets, according to them.
Mike Novogratz's Galaxy Digital Trading HK Ltd. co-led a USD 25m funding round in Singapore-based Terraform Labs, Bloomberg reported. The startup, which raised USD 100m before the latest round, is planning to use the funds to expand into Taiwan and Thailand, as well to offer new services. By shortening settlement time from days to about six seconds, Terraform's payment rails running on top of a digital ledger, and a related wallet, have become a favorite of more than 2.2 million total users, executing nearly 90,000 daily transactions recently, according to the report.
Gaming news
Blockchain gaming platform Enjin (ENJ) and augmented reality (AR) platform MetaverseMe aim to introduce tradeable, augmented reality fashion assets to the Ethereum (ETH) blockchain for the first time, said the emailed press release. The Enjin-powered non-fungible tokens (NFTs) can be worn by users' avatars in the MetaverseMe app, launching on February 23, while users can also record their avatar wearing fashion NFTs in augmented reality and share the videos via social media.