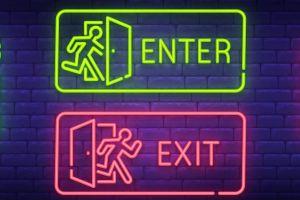 New American President Joe Biden's team could comprise a regulator with a taste for crypto. Despite the gloom cast over the crypto world by United States Treasury secretary nominee Janet Yellen's recent comments concerning her crypto "concerns," reports are linking a former Ripple advisor to the post of Comptroller of the Currency – the chief banking regulator in the USA.
Yellen's remarks have been widely blamed for a slide in bitcoin (BTC) and altcoin prices.
But per a report from the Wall Street Journal, Biden has earmarked Michael Barr as a replacement for Brian Brooks – a former Coinbase exec – who has left his post as the acting head of the Office of the Comptroller of the Currency (OCC) after just eight months at the helm.
The OCC is an independent agency belonging to the Treasury Department, which is set to fall under the control of Biden's nominee, Yellen, pending a vote in the Senate this week.
The media outlet said that "people familiar with the situation" had informed it of the development, although Barr, Biden's team and the Treasury refused or failed to comment on the report.
Barr joined Ripple's advisory board in mid-2015, although he is no longer listed as an advisor to the company – with no indication at the time of writing when he left his post at the XRP developer. He is currently a dean at the University of Michigan, but he has previously served at the Treasury under former presidents Barack Obama and Bill Clinton. He has also worked at JPMorgan among others.
Under Brooks, the OCC has green-lighted a number of crypto-friendly moves, including the granting of national trust charter status to the Visa-backed crypto firm Anchorage earlier this month – as well as moves to allow banks to offer crypto custody services.
___
Learn more:
Bitcoin, Ethereum & Stablecoin Tribes Fight Over Benefits Of OCC News
Two US Regulators Have Good News For Stablecoins
US Banks Offering Crypto Custody is 'Insanely' Bullish and Risky