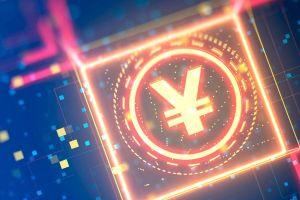 The masterminds behind the digital yuan – the forthcoming Chinese central bank digital currency – have provided further explanation about a new "hard" wallet, which makes no use of smartphone technology.
Per Tencent's media arm, the hard wallet, which resembles a conventional credit card but for a digital LCD readout in its top right-hand corner that lets users know their remaining balances, is being developed with an eye on elderly Chinese citizens, many of whom have little or no IT experience.
As reported earlier this month, the hard wallet is being used in a pilot at the Shanghai-based Jiao Tong University School of Medicine's Tongren Hospital staff canteen.
The screen on the card shows paying 2 Yuan, remaining 127.85 Yuan and 4 offline payments available (paying/acceptin… https://t.co/9Zuljvzl0I

— cnLedger (@cnLedger)
The canteen has been fitted with portable and counter-top point-of-sale devices, featuring digital yuan interoperability. These have allowed canteen staff to carry out transactions using the digital yuan and the new hard wallet, which is the brainchild of the Postal Savings Bank of China.
At least four other state-owned commercial Chinese banks are working with the central People's Bank of China (PBoC) on the new digital currency.
The hard wallet, said its architects, can be used offline and does not require a Wi-Fi or network connection to operate. The architects also claim that the solution will be of use to individuals suffering from dementia, ensuring accessibility options for a wide tranche of the population.
The card-like device makes use of Near-Field-Communication (NFC) technology, meaning that they can be used with a large array of conventional POS devices. Many Chinese POS devices already make extensive use of NFC-compatible e-pay hardware that lets them accept contact-free pay from smartphones.
The display screen on the hard wallet shows how much is being charged to the card in active transactions, and how many transactions can be made with the device before it needs to be synced with a PBoC-run ledger (possibly an ATM or card reader at a commercial bank).
Chinese media outlets have also reported that the hard wallet may also be fitted with certain anonymity-protective protocols, possibly allaying fears that the PBoC will use the token as a way to begin Big Brother-style monitoring of Chinese citizens' spending habits.
A government-run agency has also stated that it is working on solutions for the visually impaired, with alt text, voice-operated functions and voice assistants being built into banks' future versions of digital CNY-compatible apps.
___
Learn more:
China Preparing to Wow World with Digital Yuan at Winter Olympics
Huawei's Latest Smartphone Comes with a CBDC Wallet for Digital Yuan
2021 Trends in CBDCs: More Pilots, Maybe Some Launches, But Not For Retail