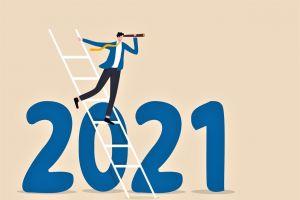 On this first day (UTC time) of the new year, we will turn to the future and look into the predictions we have already published for 2021: on crypto space in general, individual cryptoassets, prices, technology, adoption, investment, regulation, security, as well as decentralized finance (DeFi) and central bank digital currencies (CBDCs).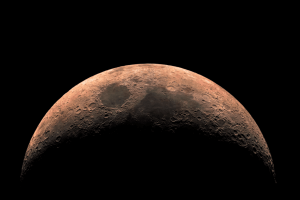 Beginning with January 1, 2020, with a total market capitalization of around USD 190bn, the entire market has grown over USD 560bn in December. But what do people within the industry think are realistic price targets for six of the biggest cryptos — bitcoin (BTC), ethereum (ETH), XRP, litecoin (LTC), chainlink (LINK), and bitcoin cash (BCH) — in 2021? If analysts who talked to Cryptonews.com are right, 2021 may end up being even better than 2020. For example, Quantum Economics analyst Lou Kerner thinks that bitcoin will increasingly eat into gold's share of the store-of-value market next year, and that it will reach USD 100,000 in 2021, while Ethereum could go up to USD 3,000.
__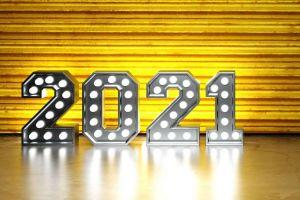 Crypto adoption will gain further steam in 2021, according to experts speaking with Cryptonews.com. BTC and other cryptoassets have had a very good (yet turbulent) 2020, and with the global economy expected to continue stagnating into 2021 (and beyond), crypto might win additional converts with its promise of greater returns and independence from traditional finance. The biggest main crypto adoption trends in 2021 include: the continuing institutional/corporate adoption of bitcoin; the growth of platforms that support blockchain interoperability and external communication; and the increasing expansion of Ethereum and decentralized finance (DeFi).
__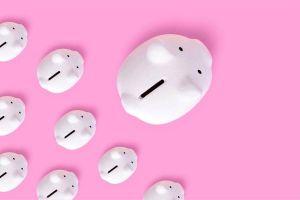 There's an argument that 2020 was the best year ever for cryptoasset investment, and for the most part, 2021 is shaping up to be almost as eventful and turbulent as the year before. In response to the COVID-19 pandemic, governments are likely to continue pushing macroeconomic policies — quantitative easing (QE) and low interest rates — that will make bitcoin and other cryptoassets more attractive to investors. 2021 will almost certainly bring an increase of institutions, corporations and consumers investing in crypto, said the experts. But if BTC continues its rally, retail investors in particular might invest sideways as well, increasing their exposure to new and established altcoins.
__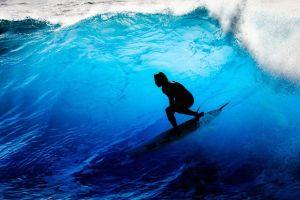 2021 might be favorable for cryptoassets — and bitcoin in particular — in terms of the macroeconomic climate. It looks like investments in bitcoin from the likes of MicroStrategy, Square were a reaction to low interest rates and a struggling dollar. This is likely to continue into 2021, with a range of industry figures and analysts saying that they expect low interest rates and QE to remain fixtures of the macroeconomic landscape for some time to come. And while some expect deflation to be more of a risk in the first half of the year, others expect inflation or currency debasement to be a possibility in the second half and a problem for small economies.
__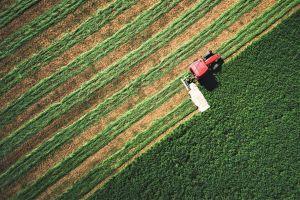 2020 was the year of the DeFi explosion. But according to industry figures, in 2021 DeFi may not grow quite as rapidly as it did last year, yet it will almost certainly continue its general upward trajectory. At the same time, we can expect such trends as the growing use of layer two (L2) scaling solutions that are built on base layer protocols, e.g. Ethereum, the emergence of insurance and derivatives products, more retail-facing applications, and also the expansion of staking options. Security and regulation will remain among the top challenges.
__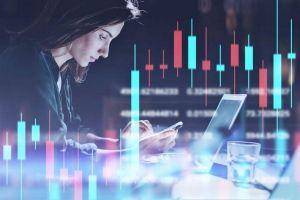 After cryptoassets themselves, exchanges are arguably the most important part of the crypto ecosystem. According to various trading platforms, we're likely to see a number of important trends emerge in 2021 as exchanges adapt to the changing structure of the crypto industry, including an expansion of DeFi services and token listings, a renewed focus on decentralized exchanges (DEXs), and also a revamping of user experience. Therefore, DeFi will be particularly important for exchanges in 2021, while platforms will also focus on diversification, providing a more complete ecosystem of services.
__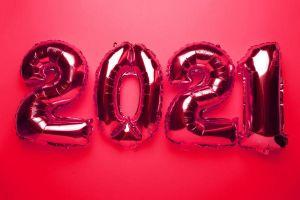 And speaking of exchanges and DeFi, the attacks on the former are estimated to either remain stable or decline, while the attacks on the latter, especially new protocols, are likely to rise – as are those against smart contracts and individual users. While the cryptoasset market is on the up, something which will enable exchanges and other platforms to invest more in security in 2021, the increase in cryptoasset prices will provide (potential) hackers with greater motivation to attempt hacks, scams, and thefts.
__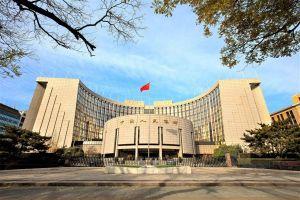 The more the price of BTC rises, the more institutions and corporations become interested in this most popular cryptocurrency. Yet, the more BTC rises, the more central banks and governments become interested in CBDCs. The major points experts talking to Cryptonews.com made include predictions that the main focus for CBDCs in 2021 will be on wholesale digital currencies, and that the implementation and the interface with the existing systems take significant time and consideration. Denelle Dixon, the CEO and executive director of the Stellar Development Foundation, for example, finds that "for most governments, 2021 will be a year of further education."
__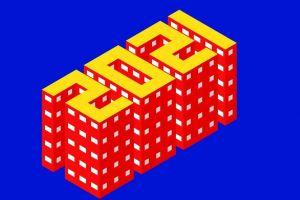 Among other things, cryptocurrency is also fintech, financial technology. Developers associated with Bitcoin, Ethereum, and other major platforms have been quietly working on upgrades throughout much of 2020, and their work is likely to become more prominent in 2021. From Ethereum 2.0 to Bitcoin's Schnorr and Taproot, much of the focus will be on scalability and, to a lesser extent, privacy. At the same time, other platform upgrades — such as Cardano (ADA)'s Goguen — will improve on decentralization and also enterprise-level utility. Also, enhancing user experience will be a big aim.
__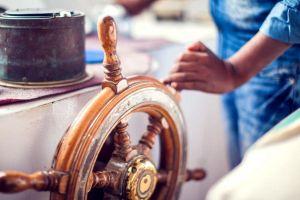 Many major nations haven't yet introduced specific legislation or regulatory guidance that covers the crypto sector as a whole, while others are taking a step-by-step approach. According to industry figures, this piecemeal approach is likely to continue into 2021, with major nations and bodies continuing to introduce regulation for one area or aspect of the cryptoasset industry at a time. That said, 2021 might bring a softening in the stance of many nations. Regulators are to increasingly shape crypto into a consumer-friendly, sanitized product, while we may also see the beginning of the competition of who can provide the most attractive regulatory regime for the crypto industry.
____
And this is not all – we'll bring even more forward-looking insights this month. Tomorrow, January 2, read what's in store for Ethereum this year, and, on January 3, we'll publish multiple insights on what is waiting for DeFi in 2021.
____
Learn more:
Blockchain Capital Unveils New 10 'Bold' Crypto Predictions for 2021
Messari Boss Names 10 Key Crypto Trends for 2021
A List of Meta-Trends in 2021 Crypto Predictions