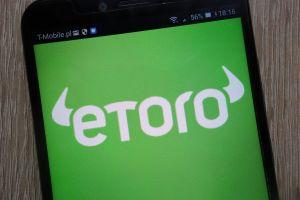 The attorneys representing European eToro users affected by the recent incident are exploring different options for a lawsuit in case the negotiation fails, but they might not wait with the motion to revoke the company's licence, they said – as the number of their clients rises.
eToro disabled its European clients' ability to open new leveraged crypto positions on January 7 as bitcoin (BTC)'s price was surpassing USD 40,000, increasing real leveraged positions a day later, before closing all positions with reportedly a four-hour notice in an email which for many allegedly came in the middle of the night. "On Friday 9 January we required eToro users with leveraged crypto positions to increase their margin requirements to 100%. Margin requirements for leveraged positions can change from time to time especially due to extraordinary market conditions," Amy Butler, global head of PR for eToro, told Cryptonews.com.
But according to attorney Slavko Vesenjak, the head of the Vesenjak law firm, representing eToro clients, and Jurij Toplak, a law professor at Alma Mater Europaea in Slovenia and an adjunct professor at Fordham Law School in New York, eToro "violated the contracts it had agreed with its clients."
These attorneys who are a part of the team representing the affected users told Cryptonews.com that they've got two major operations in plans: a possible lawsuit, and asking the Cyprus regulator to revoke eToro's license for operation.
"The eToro's Terms and Conditions are incredibly one-sided," said Vesenjak. "They are full of provisions allowing eToro to change contract terms at any time, at their sole discretion. Such businesses should not be permitted. Most users are shocked when they hear that eToro Europe terms say, "If we fail, the Fund can return your money up to EUR 20,000." 20k is a small amount compared to some clients' investments," he argued.
However, Vesenjak said that:
"Before filing a lawsuit, a negotiation between eToro and clients' attorneys will take place. Maybe the lawsuit will not even be needed. With the motion to revoke the license, however, we will not wait. We intend to file it this week."
Butler said that eToro is doing all they can to manage the demand for crypto and that they "will continue to work together with our clients to ensure the best possible outcome from this event."
Toplak also said that the lawyers are in contact with eToro. Monday evening, "eToro explained its position in an email sent to us," he said. The statement Toplak provided is the one eToro gave to Cryptonews.com. Butler said that in response to "unprecedented conditions in crypto markets" and the price of BTC jumping to new all-time highs, eToro saw "unequaled demand for crypto" from both new and old eToro users. "In the first week of 2021 we saw days with over 40,000 new registered users and volumes of crypto trades at 10 times the average of last year," she said.
The email to the attorneys also added: "Please understand that the positions will not be restored as eToro no longer supports leveraged crypto trading."
Toplak argues that,
"In this letter, eToro admitted that bitcoin's rising price triggered its action. When crypto values rise, investors in leveraged positions make profits, and eToro loses money. It seems that eToro admitted that it took this measure to protect itself at its clients' expense."
Possible lawsuit
Nonetheless, in case it comes to that, Vesenjak said that they "are exploring options for both individual and collective action lawsuits." Additionally, per the European Union law, he said, eToro's users may choose to file individual lawsuits in their home states or in the defendant's state, which is Cyprus. Per their website, eToro Europe is regulated by the Cyprus Securities & Exchange Commission, as well as by the Financial Conduct Authority (FCA) in the UK.
Vesenjak added that "a class action, on the other hand, is a strong tool in Cyprus. A class action is cheaper or even cost-free for victims, so it is an attractive option. Each victim, however, will have to decide between one or the other. The same person cannot sue in both proceedings."
The lawyers suggested that they contacted some users, and then more clients contacted the team, inviting all who feel wronged to join them. "Some of us lawyers, and our family members, are eToro users," they said.
There are about forty clients, the initial statement said. But Toplak additionally notified us that the team received an email from the Netherlands from a person claiming they've gathered 300 signatures through their online form, so the number of clients may be around 340. Either way, that number is "growing from minute to minute," said Toplak. Vesenjak added that they are "in the process of collecting data from the clients," and that it's "impossible to tell how many clients will join the lawsuit and what are their amounts."
Butler said that the change impacted a small number of eToro clients. "Less than 2% of active eToro users held leveraged crypto positions," she stated.
However, Toplak argued that there are discrepancies in what is being reported. "Yesterday, media reported that eToro said it was only "several dozen" clients, now they say 2% of 16 million, which is 320.000. There is a huge difference between several dozen and 320.000. And 320.000 is not a small number. If someone tells "several dozen" one day and 320k the next day, who knows the number tomorrow."
Compensation
While it's too early to speak of any amounts for compensation that may be asked in a lawsuit, the lawyers stated that "if eToro does not refund [the affected users], the Cyprus state will." As to whether this is really possible, Toplak argued that "a state should only grant a license to a business that fulfills specific criteria, has good management, and assures that clients are protected." Therefore, when it grants a license, it also takes responsibility, he said.
"The European Court of Human Rights has ruled on many occasions that countries are liable when their authorities do not protect people's property, and cryptocurrencies and profits are property. Cyprus requirements for brokerage platforms are less stringent than those of other states. If eToro Europe goes bust, Cyprus will be accountable," concluded Toplak.
____
Learn more:
Crypto Exchanges to Spend 2021 Focusing on DeFi, UX, and New Services
Coinbase to Face Class Action Suit over XRP Listing
Chaotic QuadrigaCX's Finances Might Leave Traders Almost Out Of Pocket
Crypto Exchange Bithumb 'Not Liable' for Customer's USD 401,000 Losses