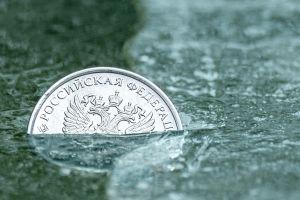 New Russian banking regulations will allow financial institutions to freeze or block the bank accounts of individuals or companies they think are associated with crypto activities.
The rule change have been imposed by the nation's Central Bank, which has outlined changes it will make to the existing banking code, stating that if they detect evidence signs of the "circulation of digital currencies," commercial banks will soon be able to step in to block account access.
The Central Bank wrote that crypto-related bank transactions are often "characterized by regular and one-way" deals, involve "large amounts" and can be flagged as "suspicious transactions" involved with "money laundering or terrorist financing" under the new ruling.
The amendment will likely promulgate in October this year, unless the government decides to intervene – an unlikely step at this stage.
The Central Bank appears to have drafted the amendment in October last year, and received approval from the nation's Ministry of Justice, which appears to have signed off on the rule change in December.
The news comes just days after a new law outlawing crypto as a means of payment came into force, followed by words of warning from Anatoly Aksakov, the head of the State Duma Committee on Financial Markets and the chief architect of the nation's crypto policy.
Last week, Aksakov spoke somewhat ominously of sterner regulations to come in Russia and beyond in the year ahead.
___
Learn more:
Regulatory Kaleidoscope Challenges Crypto Industry – Crypto.com CCO
Crypto Regulation in 2021: The Piecemeal Approach & New Winds
New Regulatory Lemons Await Somewhere Between DeFi & CeFi
Politicians, Industry, Crypto Fans Unite to Reject Treasury Wallet Plans
Stablecoins Get Another Headache In US, Ethereum Camp Feels Attacked Too
DeFi Industry Ponders Strategy as Regulators Begin to Circle