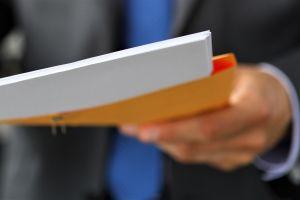 Controversial proposals by the Financial Crimes Enforcement Network (FinCEN) have apparently been passed to the incoming administration of president-elect Joe Biden. "This was shortsighted" and "not in good faith," Benjamin Weiss, Co-founder and Chief Operating Officer of a major Bitcoin ATM operator in the US, CoinFlip, commented on the proposals.
FinCEN said today it is reopening the comment period for its proposed rulemaking regarding certain transactions involving convertible virtual currency (CVC) or digital assets with legal tender status (LTDA).
Now, FinCEN is providing an additional 15 days for comments on the proposed reporting requirements regarding information on CVC or LTDA transactions greater than USD 10,000, or aggregating to greater than USD 10,000, that involve "unhosted wallets" or wallets hosted in jurisdictions identified by FinCEN.
For FinCEN, "unhosted wallets" are just regular crypto wallets controlled by crypto users. "These terms are propaganda with sinister intent," Bitcoin educator and entrepreneur Andreas M. Antonopoulos said recently.
FinCEN is also providing an additional 45 days for comments on the proposed requirements that banks and money service businesses (MSBs) report certain information regarding counterparties to transactions by their "hosted wallet" customers, and on the proposed recordkeeping requirements.
The agency said it has reviewed more than 7,500 comments submitted during the original comment period.
"I'm glad this will put the rulemaking in the hands of the next administration, which I hope will want to hit the reset button and engage more carefully," Jerry Brito, the head of the "crypto think thank" and pressure group Coin Center, said.
In bad faith
"This was shortsighted. They had four years to put out thought cryptocurrency regulation, and it's no coincidence that they put it out within the last 20-30 days of the year in the middle of Christmas. People aren't opposed to regulation, they are opposed to bad regulation. But what is irritating people is the way that they did it. It is not in good faith," CoinFlip's Weiss told Cryptonews.com.
CoinFlip, which boasts more than 1,500 ATMs across 45 states, operates as an MSB and has been registered with FinCEN since 2015. The company already complies with the existing reporting requirements for transactions above USD 3,000.
Chief among CoinFlip's complaints is that "the proposed rules impose a compliance framework for virtual currency transactions that is more onerous than existing regulations for traditional currency transactions," according to the company's comments.
For example, they point to FinCEN's proposed reporting requirements for financial institutions, such as having to disclose "at a minimum" both the name and physical address of the user, which as CoinFlip notes "suggests that additional information should be gathered" — though there is no clarity on exactly what data that would be.
Unintended consequences
Weiss noted that bitcoin has given society the chance to correct the inequity in the traditional financial system that even with good intentions has left that segment of the population out. But FinCEN's rule changes targeting users and their wallets are problematic.
"The point with bitcoin is to be your own bank and hold your own keys. We don't want another Mt. Gox. The government is forcing people to hold their crypto on exchanges where they can get hacked," Weiss said, stressing that not everyone can link a bank account to an exchange.
"They are making KYC and rulemaking so hard around self-hosted wallets that they are de facto making it very hard for companies to use those wallets legally," Weiss said.
Weiss explains the popularity of bitcoin ATMs, saying the average person wants to buy USD 300 – USD 400 in BTC every week, representing the average transaction. He added that it is time-consuming to sign up for a crypto exchange like Coinbase to send a wire transfer for USD 300.
In addition to financial privacy, another worry, according to Weiss, is national security. That's because the proposed regulation has the potential to drive more innovation overseas and away from the United States, which could weaken the guardrails in place.
"The blockchain is totally publicly viewable. When cryptocurrency transactions are happening in the US, the government can keep a decent watch over them so that nothing wrong is happening. If the regulation drives exchanges overseas, the government is driving bitcoin transactions overseas too, which is going to be worse for national security. There are unintended consequences," Weiss said.
If the proposed FinCEN regulation manages to go into effect, Weiss expects it will be challenged by litigation for sure.
6/ It's way too early to claim any victory, but I think we made our voices heard and this is a good step in the rig… https://t.co/bij7YvVwnB

— Jerry Brito (@jerrybrito)
___
Learn more:
US Treasury Department Lacks Power to Pass FinCEN Bill – Coin Center
Regulatory Kaleidoscope Challenges Crypto Industry – Crypto.com CCO
Crypto Regulation in 2021: The Piecemeal Approach & New Winds
New Regulatory Lemons Await Somewhere Between DeFi & CeFi
More Crypto Regulation Coming in Russia and Beyond, Warns Key Lawmaker