The text below is an advertorial article that was not written by Cryptonews.com journalists.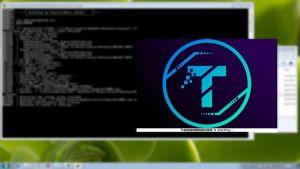 Transcendence, the project behind the open blockchain platform Teloscoin (TELOS) has revealed the development of a new project called NANO. Project NANO is designed as a virtual world for Artificial Intelligence to interact with the real world and offer work and services.
Transcendence intends to create an interactive and immersive virtual world that would foster the adoption of Telos token.
Immersive Virtual World based on Universal Basic Income
NANO will be built on the Transcendence blockchain network and will enable users to have an external personality within its ecosystem. Interested participants can become citizens by paying a fee of €100 monthly or an upfront payment of 100.000 TELOS.
TELOS is adopted as the national currency on NANO because it is already in use in the real world. The social system of Nano is simplified and contains the concept of a scientific experiment in which a universal basic income is established.
It should be recalled that creating a universal basic income is one of the missions of the Transcendence blockchain ecosystem. Citizens of NANO are eligible to receive a basic income monthly to their personal TELOS wallet outside the NANO infrastructure. The universal basic income is gifted monthly via TELOS or EURO/USD. From tax point of view the receiver has to declare it as gifted money.
This ensures that users are able to receive rewards in real-time since the financial structure of NANO is built on a decentralized open ledger by Teloscoin. Transcendence also revealed that privacy in NANO is mandatory and users can decide to list themselves in an open user list with their username and country where they currently live.
Within this virtual world, users can apply to become a Diplomate, which enables them to get contacted by other users via real-world data. This way, Nanites (NANO citizens) can meet and build physical groups to promote NANO.
In addition, transcendence states that NANO would run a direct democracy system where every citizen can vote once. Nano runs a system of check and balances within its economy.
There would be a form of program called Eater that checks if payments of universal basic income are not being claimed by the citizens. This program checks if the user is still alive on earth by contacting him or a person declared as a backup contact.
In the case a person has passed on, universal basic payments will be stopped but all resources owned by the person in Nano would be preserved. Nano will also feature a job center where citizens can post jobs and offer skills. A payment for job done is via a peer to peer system without the interaction of third parties and is tax free inside of it (while Tax means in that cas Fee. If you provide services to real persons, you must comply to ONE-STOP-SHOP-Taxation in real world).
Users within the virtual world can perform a range of actions, including owning properties, and birthing an AI-Avatar. Users will be required to purchase these features by using the TELOS tokens.
AI-Avatars created are also qualified to earn universal basic income like humans and thus provide additional earning opportunities for creators.
The universal basic income will be financed by passive income of staking, masternodes, mining, sales of citizenships, properties and AI creation fees which are than gifted to all citizens. Developers will also be able to create services within the NANO world using the NANO-Cosole. These web-based services called shops are only accessible within the virtual world and offer a wide range of possibilities.
Transcendence revealed that the price for a shop property would cost 1million Telos and comes with one domain name. Developers would be able to offer services within the Nano world and track major gains as the virtual world expands. Transcendence confirmed that its decentralized marketplace Kryptobay will also be made available on NANO.
About Teloscoin
Telos, a decentralized open-source cryptocurrency. Teloscoin runs on Blackcoin PoS 2.0[1] protocol and is based on Bitcoin core 0.10.x codebase.
This is achieved using its Telos token to perform transactions and governance within the Transcendence ecosystem. Telos is listed on several exchanges including graviex, southexchange, Biki.com, Crex24.com and Birake.com. To find more about Teloscoin visit the website or read the whitepaper.