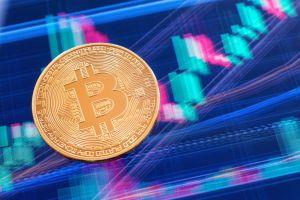 The valuation and position backdrop has become a lot more challenging for the most popular cryptocurrency, bitcoin (BTC), on the first days of 2021, but the above-USD 146,000 theoretical price target should be considered as a long-term target, according to strategists at JPMorgan Chase & Co.
However, they do not exclude that the current "speculative mania" will propagate further pushing BTC toward the "consensus region of between USD 50,000 – USD 100,000," which would be unsustainable, Bloomberg reported.
Meanwhile, a crowding out of gold as an 'alternative' currency implies a big upside for bitcoin over the long term: "A convergence in volatilities between bitcoin and gold is unlikely to happen quickly and is in our mind a multiyear process."
Aso, Sonny Singh, Chief Commercial Officer (CCO) of major crypto payment processor BitPay, estimates that BTC goes up to USD 40,000 – USD 45,000 "the next month or so" when the market might start feeling a stronger sell pressure.
"I think when it gets that high, you will start seeing something else come into play," Singh told in an interview with Bloomberg, predicting that BTC will become a trillion-dollar currency this year. The current market capitalization of almost USD 580bn should increase by around 70% to reach this milestone.
The CCO also didn't rule out that the US government might start buying BTC, but before that, they might introduce more aggressive regulation.
As reported, at the beginning of 2020, Singh estimated that BTC will rise above USD 20,000 that year. The price reached that level in December.
At the time of writing (05:12 UTC), BTC trades at USD 31,186 and is down by 6% in a day, trimming its weekly gains to less than 19%. The price rallied by 62% in a month and 314% in a year. It surpassed USD 34,500 this past Sunday.
___
Learn more:
Bitcoin, Ethereum, XRP, Bitcoin Cash, Litecoin, Chainlink Price Predictions for 2021
Crypto in 2021: Bitcoin To Ride The Same Wave Of Macroeconomic Problems
Bitcoin Wheel Cannot Be Stopped