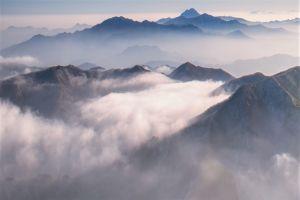 South Korean politicians and senior public officials need not report their crypto holdings or cryptoasset-related earnings, a new report has claimed – and there are no plans to make them do so.
Per the Electronic Times, no fewer than three bills that would have seen cryptoassets granted property rights (and thus obliged MPs and civil servants to declare their trading profits) have failed to pass the National Assembly.
All three were private members' bills, the latest of which was submitted in November last year by Min Hyung-bae, an MP for the ruling Democratic Party. Min proposed a measure that would have forced MPs with USD 9,200 or more worth of crypto holdings to submit declarations.
However, the same media outlet reported that the bill made little headway in parliament, where it failed to even clear the standing committee stage and has now been shelved. The other two bills sought to lower the risk of "conflicts of interest" due to crypto's "non-property" status.
"Property"-status items held by MPs and senior officials worth over USD 9,200 must be reported under current South Korean law. These items include cash, land holdings, and stocks.
Ministries have stated that crypto officially has no property value and that no review of its legal status is currently ongoing, with no plans in place for a review.
The media outlet quoted Min as stating that unscrupulous MPs could seek to make use of "insider information" or pursuing their own "private interests" if their crypto holdings are not made public.
___
Learn more:
S Korean Industry Body: Mandatory Crypto Disclosure Would Boost Credibility
Crypto Regulation in 2021: The Piecemeal Approach & New Winds
Crypto Players Plea for More Opposition to FinCEN Regulation Proposal
Regulatory Kaleidoscope Challenges Crypto Industry – Crypto.com CCO
Russian Prosecutor General Coming for Civil Servants' 'Hidden Bitcoin'