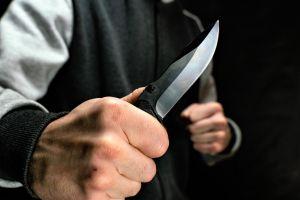 Trading crypto in person is becoming increasingly risky in Hong Kong – with a second trader this month robbed by violent thugs after agreeing to swap cash for tokens offline.
Per the South China Morning Post and Apple Daily's Hong Kong site, the latest victim was attempting to make an offline tether (USDT) transaction worth some USD 0.45m in the busy Chong Yip Street.
The media outlets stated that a female trader had sold a man USDT in two previous transactions worth around USD 77,000 and USD 90,000 each in previous transactions and had arranged for her uncle to wait outside an office building on the street while she conducted the third – much bigger – deal.
But instead, when she met the man for the third time, she received the nastiest of surprises, when she reportedly came face-to-face with a gang of three "20- to 30-year-old" thugs armed "with knives and sticks" who robbed her of the cash the man had given her in exchange for her USDT 450,000 transfer, as well as her mobile phone.
The woman's uncle stated that he shortly after saw four men running out of the building and into a delivery van, which then sped off.
Hong Kong police stated that the attackers struck just when the alleged victim was least expecting it – while she was counting the money the buyer had given her. The police said,
"Soon after [the victim] was handed the money, three men carrying either a knife or a stick rushed out from a room and snatched the money and [her] iPhone at knifepoint."
The man then forced her into an empty office room and locked her inside, although she was reportedly otherwise unharmed when police arrived on the scene.
The violent incident comes just days after a 37-year-old male bitcoin (BTC) seller in the equally busy Chai Wan district was locked into a car by a gang of men also led by a bogus buyer. The man was eventually bundled out of the car – but not before surrendering BTC 15 (around USD 558,000) and his mobile phone to the raiders.
___
Learn more:
Crypto Security in 2021: More Threats Against DeFi and Individual Users
Bitcoin Millionaire Jumps From Window to Escape Burglar
Crypto Community Talk Guns After Another Brutal Robbery
Norwegian Man Stabbed to Death After In-Person Bitcoin Sale